4. How to Set APP Alarm Push on Mobile Phone?
1. NVR setting:
Right click mouse on the screen, left click mouse System setup on the Menu Bar, enter the System Setup interface. Then operate in the following order:

1. Left click Channel Setup
2. Left click Video Detection
3. Check the Enable check box, and select the camera channel
4. Check the APP Alarm check box
5. Left click Apply or OK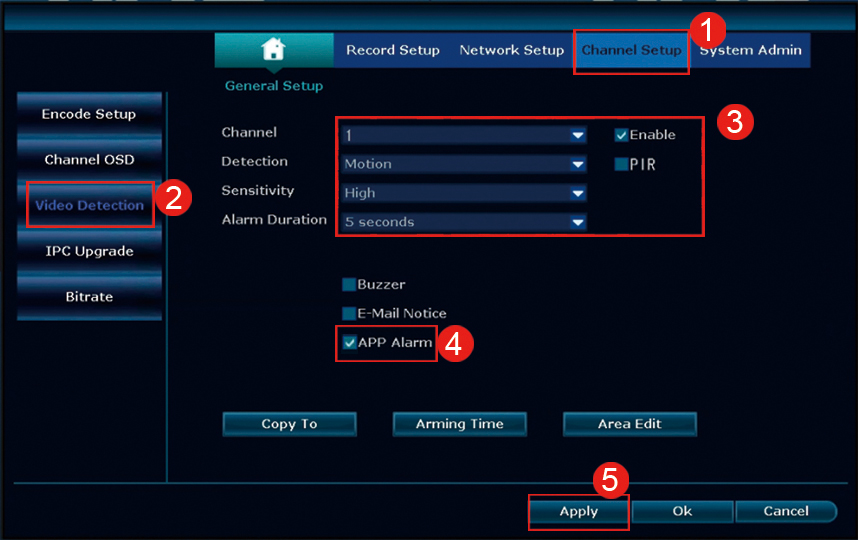 APP setting:

Login APP with the registered account. Then operate in the following order: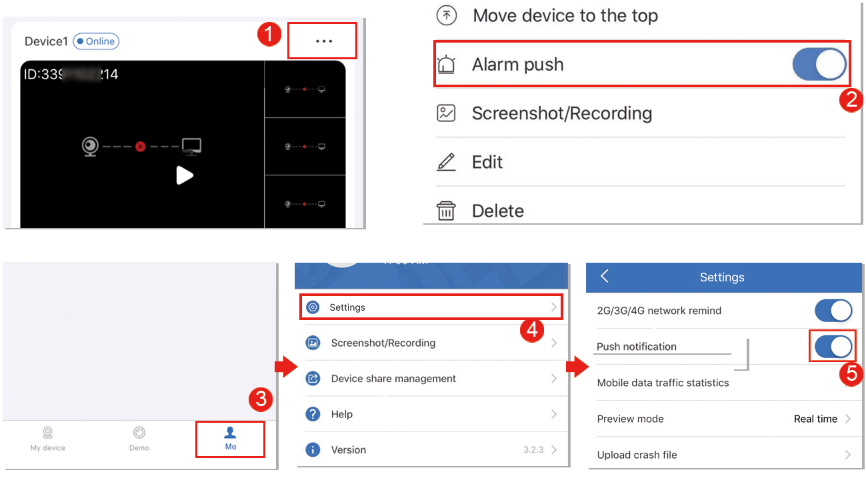 TIPS: Make sure turn on the Allow Notifications of APP in the setting of your mobile phone, then your mobile phone will receive a banner notification when the motion detection is triggered. Take iphone for example:

Make sure your NVR is connected to router(internet) for APP ararm push.