2. How to Install and Login CMS-EseeCloud on your PC?
1. Default user: Username is admin, Password is blank, no need to input anything.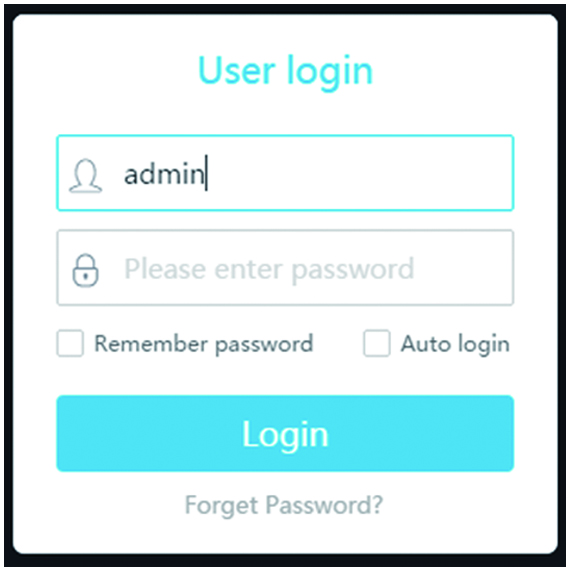 2. Add NVR device to CMS:
Enter the CMS main interface, after completing the steps to add NVR to CMS, you can view video on CMS.
1. Click +add
2. Click Cloud ID
3. Input your Cloud ID of the NVR
4. Input your Username(default is admin)
5. Input your Password (default is blank don't input anything)
6. Set number of channels
7. Click Finish
8. Left click ▶ to connect or disconnect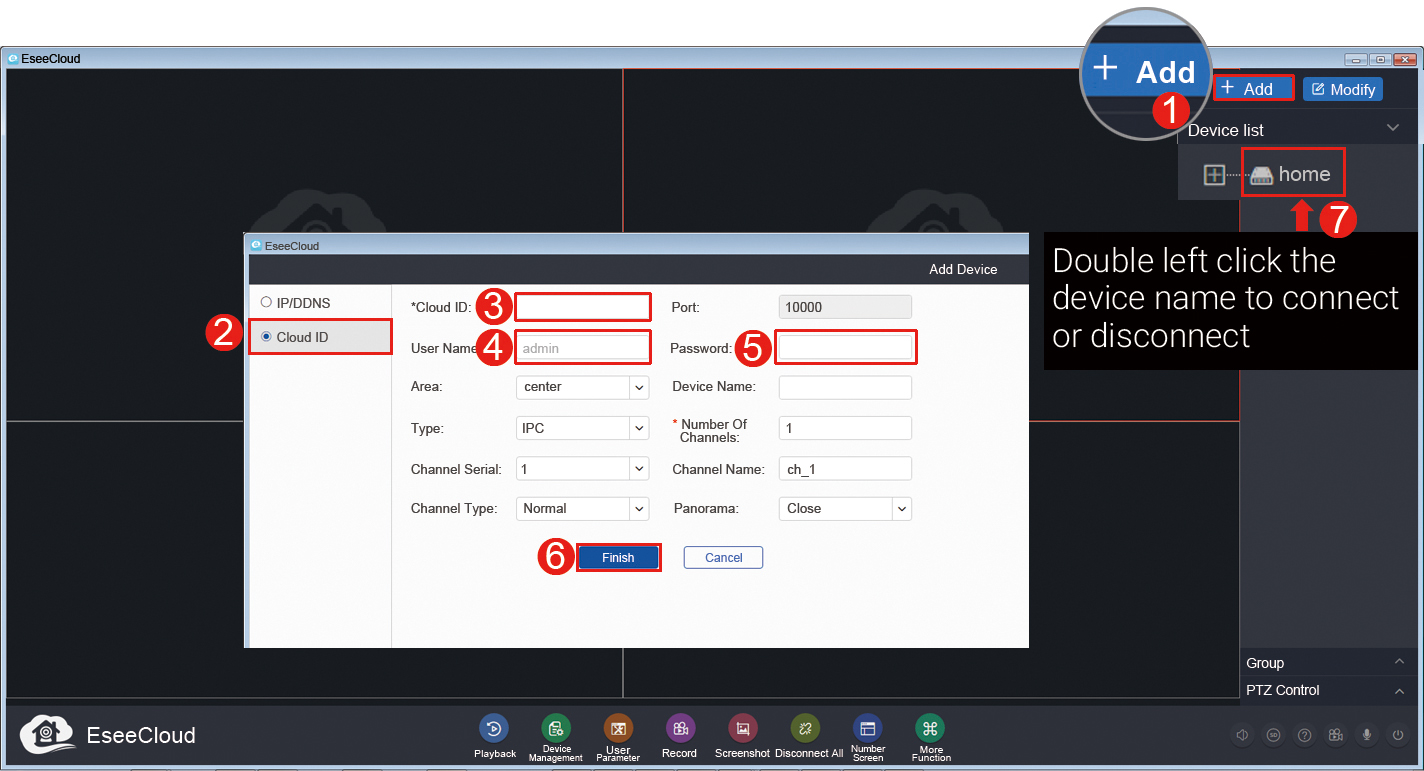 TIPS:
1. Input the Username and Password of the NVR: Your NVR's Username and Password
Default Username is admin, default Password is blank, don't input anything.

2. You can find Could ID in NVR System Setup → Network Setup.